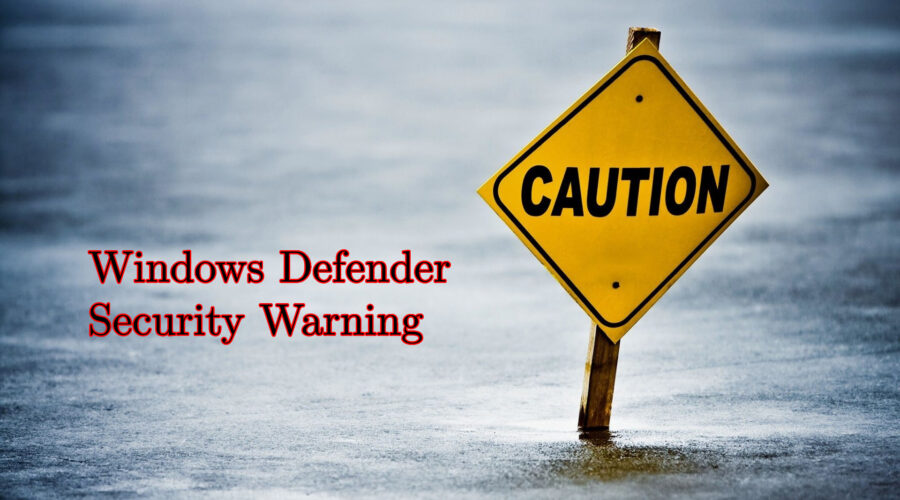 Windows Defender Security Warning: What Is an "Unknown Publisher" Warning? The Windows Defender Security Warning presents itself as an important warning from Microsoft that your computer might be at risk due to security issues.
Here's what this warning is, why you should ignore it, and how to remove it from your computer.
Why you're Seeing this Warning
You may be getting the Microsoft Defender security warning for several reasons.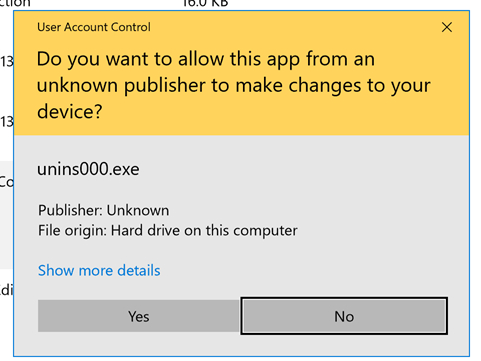 Here are a few Potential Reasons:
You went to a hacked website that led you to the hoax page.

You went to the bogus website after clicking an advertisement there.

You have a device with harmful adware loaded.

The pop-up notice can appear after it displays and persists every time you enter your browser, so trying to close the session might not be the solution.
How to Get Rid of This Warning
Because the Windows Security alert is browser-based, the majority of the actions you should take to remove it are also browser-related.
To get rid of the warning, complete the following steps: Deblocate the file, first
1. The File Should Be Unblocked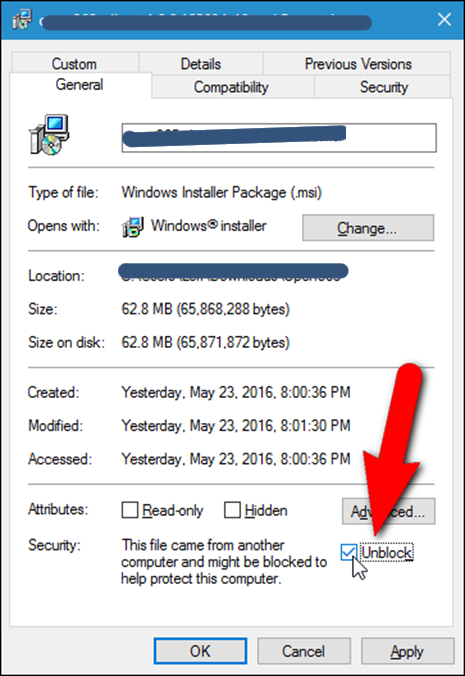 This might be the uncomplicated process you can operate.
Simply select the program with the right click, then select the Block option. Uncheck it if it's ticked, then try to launch the software or app.
These are a few techniques for fixing Windows 10's "Unknown Publisher" issue. Whatever course of action you decide to take, be sure to fully research it and take the effects into account.
2. Remove The Error Message
The command prompt must be used once more to get past the error warning. A fair warning, though—this approach is not advised!

Type cmd into the search bar to launch Command Prompt, then right-click.

Decide to run as the administrator.

Enter the entire path of the app you wish to launch on the following screen.

You can find the full path of an app or piece of software in the properties of that program under the shortcut tab if you don't already know it.
3. Update The File Registry.
A notice stating "Unknown Publisher Security Warning" may appear due to corrupted file registries. As a result, you can solve it by repairing them.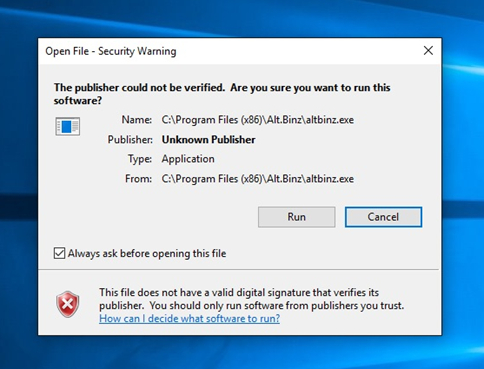 The steps are listed below.
In the search box on your computer, type cmd.

Right-click on "Command Prompt" by searching for it. Decide to run as the administrator.

It Enters the following command: SFC /scannow

Reboot after the scanning is finished, and the problem should be fixed.
4. Scan The System
Even while it can seem like a simple, rudimentary strategy, it is still worth a shot.
Enter Windows Defender in the search box to launch it.
Find the shield icon, then click it.
Select "Advanced scan" under Scan Options.
5. Alter UAC Configuration

These error messages can also be caused by user account control settings.
These options can force your computer to scrutinize every change that software makes.
You can resolve these problem warnings by altering the user account settings.
These are some operations!
Following that, access the Control Panel's System and Security area.

Change the settings for User Account Control by going to the Action Center.

At the bottom, where it says "Never notify," move the scroll button.

Select OK.
Important Note: Because these settings are designed to shield your PC from harmful apps, you need to install a strong anti-malware tool to protect against malicious software if it is being installed. Perform this procedure before using it.
How to Avoid Unknown Publisher Warnings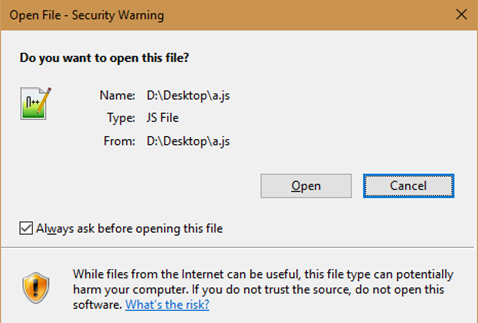 Your computer's way of screaming "Stranger Danger!" is by displaying an Unknown Publisher Warning.
An unidentified publisher is indeed a software developer whose identity cannot be confirmed by the web browser or operating system of your device (such as Microsoft Windows or macOS) (like Google Chrome).

They vary from a validated publisher that goes above and above to make sure their apps and software are recognized by both the device and browser.

Consider the scenario where a buddy provides you with an URL to their preferred "shareware" website where you can install a fun new game for free.

Ads that are placed on questionable websites shouldn't be clicked because they may lead to other shady websites or even malicious downloads and installations. Remove any suspicious or unwanted browser extensions, add-ons, or plug-ins that have been installed.
Utilize direct links and official websites to download programs and data. Utilizing eMule (or other mentoring networks), unofficial websites, torrent clients, third-party downloaders, or other sources of this nature which are not secure. Keep away from third-party installers. Check "Advanced" and "Custom," as well as other settings, and reject requests to buy or install harmful applications.

Likewise, any such programs that are set up on the software should be treated similarly. We advise conducting a scan with Duo Cleaner Malware for Windows to detect and remove PUAs that have already infected your machine.

The emergence of the pop-up scam "Windows Firewall – Security Warning"
Unknown Publisher Warnings and Malware
Due to the sheer volume of actions and programs required, this malware removal method may seem intimidating.
The sole reason we wrote it in this format is so that anyone may use it to eliminate malware for free by following our clear, comprehensive, and simple instructions.
Obey the instructions in the appropriate order. Ask for our assistance 24/7 if you have any questions or concerns
Due to Windows' inability to confirm the publisher, this software has been disabled.
When Internet Explorer is open, hold down the Alt key to bring up the menu (on the top), then select Tools. Select "Internet Options" under "Tools," then "Security Tab" and "Custom Level."
inetcpl
Change the following items from the Customized Level preferences pane:
Keep in mind the following are enabled under ActiveX
Run plug-ins and ActiveX – Enabled
Download Enabled Signed ActiveX Control
Safe for scripting ActiveX controls designated – enabled
Choose a prompt for the following:
Install an unsigned ActiveX control.
ActiveX controls that are initialized and scripted are not marked as safe.
Then click OK once more.
CONSIDER THIS IF Hardly Any Of THE METHOD TO CORRECT THE SITUATION FOR YOU., we suggest utilizing the Restore Repair Tool, which can search the repositories and fix corrupt and missing data. Your system was further optimized by Restore for optimum performance if the system corruption will be the major cause of the problem.